Your website is the face of your organization's online presence. Today's websites are visually appealing, and use minimum content while maximizing impact. We understand both the design and layout of the website have a direct impact on consumer perception and experience, and are an integral part of their customer journey.
Whether you need a new website, a microsite, or your website simply needs a new Drupal theme, Webdrips is here to help. We've developed a unique method for creating new websites and site refreshes that helps save time and money without sacrificing quality. (Drupal is a web content management system (CMS). If you're not familiar with Drupal, you can learn all about it, and test drive it on our Drupal 8 demo website.) 
Our Design Approach 
Our creative team will work closely with you to determine the functional, technical, and business requirements of your online presence. A design and user experience is then developed to build an online experience that's beautiful, responsive, secure, and performance-tuned.
We use an agile design workflow including the following:
Wireframes/page maps
Natural user flow designs
Customer journey plan
User flows for different target audiences
Style guides for consistency
Testing across devices and common browsers
We'll leave you with a well-architected website, and an exceptionally simple authoring environment. Just tell us your vision and we will make it a reality. If you don't have a design in mind, let one of our experienced and talented designers create a look that is specifically tailored and unique to your business style and brand.
Our designers integrate the latest design trends and latest usability and design best practices for clients world wide. 
We understand today's websites must be user-friendly and responsive across multiple devices and browsers. A good responsive design adapts to various device screen sizes, rotation (portrait or landscape), and browser. 
You might be surprised to learn that a good mobile design can not only lead to significant boost in mobile search rankings on Google, but it could even boost your desktop search rankings. We'll be sure the layout, design, and content of your website adapts well to various devices.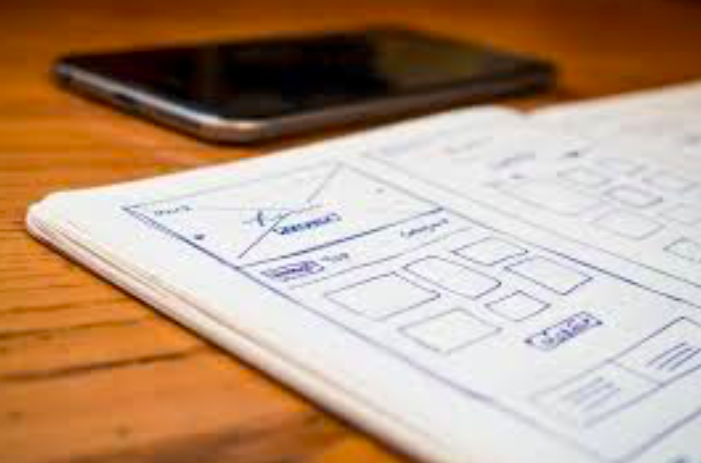 With over 50% of website traffic coming from mobile devices (on average), it may be crucial to make your site mobile ready.  
We're happy to provide you a free consultation to determine the cost of updating your site to be modern and mobile-ready.
Drupal Themes for New Websites and Site Refreshes
There are thousands of free and cheap beautifully designed Drupal themes that will give your website instant credibility. Many of the these themes are responsive out of box, with our favorite being Drupal Bootstrap. 
Whether you're starting with a napkin or a Photoshop document, or simply wish to give your site a facelift, we're happy to help. You can be sure we'll use the best-in-class and latest trends (e.g. HTML5 & CSS3) to deliver a beautiful digital experience as part of your client's customer journey. Your site will be designed with SEO and accessibility in mind where needed.
Theming is the process of applying a desired look/feel (or skin) to a website. Drupal themes can be made to run completely independently from the code that drives the functionality and business logic, and may therefore be modified or swapped with another theme without affecting overall site function. 
In order to achieve the desired look/feel, we'll sit down with you and discuss all the desired layouts and what type of content lives in each region (section) of a given page. We'll be sure to cover the importance of responsive (mobile-ready) design, and how it applies to your website.
When we sit down with you, we'll cover things like if you'd prefer fluid versus fixed layout, the importance of accessibility, SEO requirements, dynamic behaviors such as drop-down menus, and the menu and navigation as a whole. Lastly, we'll cover an often overlooked element of Drupal theming (especially sites with multiple layouts): the use of tagging content to help drive layout and content automation.
Once all that's established, we'll take your Photoshop document (or napkin), then work with you to select one of the thousands of existing Drupal themes to modify. We'll show you where to look for themes and work with you to pick one that's most suited to your needs. The idea is to find something that'll require the fewest modifications and tweaks. Selecting a solid Drupal theme as a starting point saves time, even if you require a completely custom design.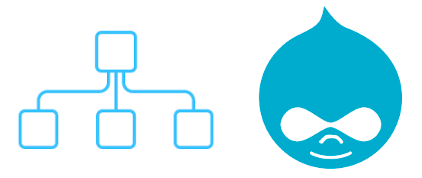 Enhanced User Experience
Drupal 7/8 provides over 42,000 contributed modules and counting. Nearly a third of these modules help enhance the end user experience in one way or another, including social media integration, subscriptions, voting applications, and much more. We've worked with thousands of these modules, including a majority of the popular ones, so we're able to configure and customize many of them with relative ease.
Below are just a few of the many examples where we enhanced user experiences through the use of contributed Drupal modules and/or custom code:
Notifications/Subscriptions
Social bookmarking
Feeds
Embedded media
Polls and voting
User forums
Customer portals and intranets
The list goes on to include glossary of terms, FAQs, voting mechanisms, technical support forms, and so on.
Feel free to peruse our Case Studies to learn more. 
Why Drupal 8?
Drupal 8 offers a beautiful new easy-to-use authoring environment that gives you far greater control over your website's layout, and advanced features to help streamline the user experience, including:
Improved Security
Responsive Design and Content Management
Mobile First themes
Improved Scalability and Performance
View our Complete Guide to Drupal 8 to learn more.
Mobile content management
Mobile customers are using a range of devices and channels, requiring brands to quickly adapt their content and experiences. Keeping up with customer is challenging, when you are using disparate tools to deliver consistent and connected experiences. With Adobe Experience Manager Sites, marketers and developers can easily collaborate to create, manage, and deliver content and experiences across web, mobile, campaigns, IoTs, channels and screens. 
Offer consistency across screens.
Build a responsive web experience that adjusts to all devices and provides consistent experience. Use the content as a service for reuse across mobile apps, custom displays, channels, and IoT extensions of your brand to deliver true connected experience through the customer journey.
Streamline content management.
Update content once for delivery to both web and mobile sites. Create responsive sites and pages without the need to write code.
Reuse across devices.
Easily deliver content as a service as JSON for consumption on any end point.
Simplify Content Authoring.
Use WYSIWYG editor to create and edit content models for each end point or reuse across multiple destinations.
Flexible formats.
Easily access repository for raw assets and content, or a group of content, or fully contained experience in any variety of formats.
Create and manage your content that goes beyond web, mobile, or IoT.
Mobile customer often engages with brand through multiple channels and devices. Use fluid experiences to design and deliver context relevant experiences on web, mobile web, mobile, app, IoT, chat and even voice powered devices.
Customizable and streamlined content updates.
Create content once as reuse in any form across any site, front-end, or device. Automatically update content across all end points.
Tailored experiences for each device.
Design different layouts and experiences for different mobile devices or deliver raw content for custom experiences designed for mobile apps, single page applications or IoTs.
Personalized experience in-context.
Use attitudinal, demographic, and behavioral data to create user segments and personalize experiences in the context of the channel and device.
An ability to preview before release.
Create content variations and preview in-context experience. Use the WYSIWYG interface to create and preview content models for headless use cases.